Empower your business with the right prospects, capitalize with confidence
REAL ESTATE DATA LICENSING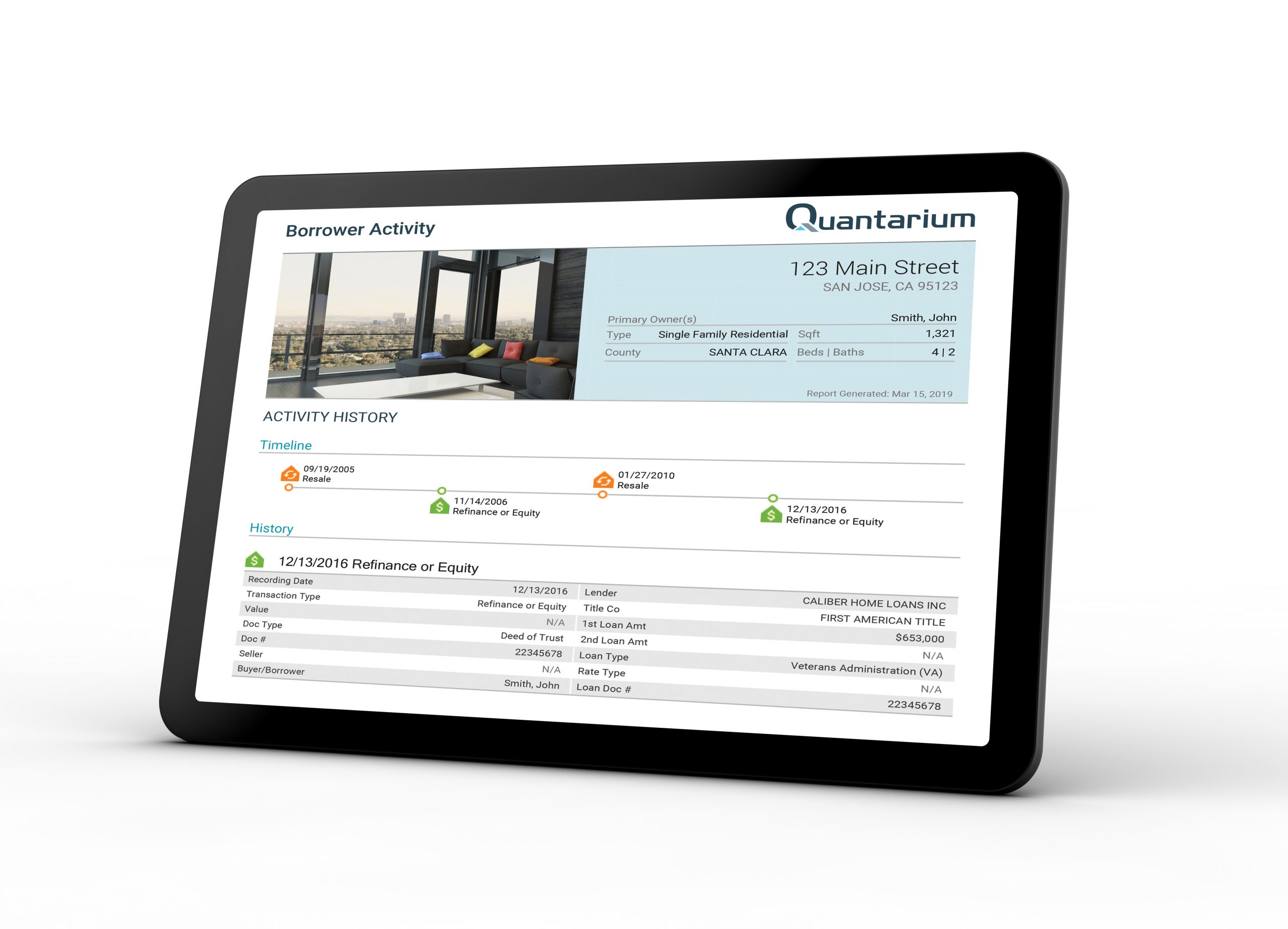 Whether you are looking for property ownership details, checking foreclosure status, validating a property value, exploring transaction history, or comparing nearby sales, we have you covered. We synthesize and validate data from multiple sources, using advanced quality assurance processes and at unparalleled data cost savings to meet your business needs.
Choose the Data You Need
Tax Assessments
County Recordings
Releases, Assignments & Foreclosures
Property Valuations
Property Features
Property Transactions
Deliver Data Your Way
Bulk File
Match & Append
APIs
Marketing Lists
Instantly obtain the information you need in order to find and network with your prospects across the United States.
With Quantarium Marketing Lists, locating the right prospects is easier than ever. Our ready-to-use marketing lists are customizable based on hundreds of characteristics, and available on-the-fly through our web portal. We cover a wide range of residential and commercial prospects, from people who have recently moved or are planning to relocate, to those who are looking for a service provider for their home or firm needs.
List Highlights
Superior National Coverage
Instant Access and Download
Higher Delivery Rate
Comprehensive Mortgage and Financial Information
Verified and Updated Daily
High-Level Granularity
Millions of Records
Direct Email, Contact Number, and More
Prospects Delivery Methods
Custom Lists
Match & Append
Let's Start a Conversation