Quantarium, Your Best Solution For Marketing Lists
We are the industry-leading source for reaching residential, commercial, and industrial property owners, real estate investors and named renters. With self-serve and Quantarium-led options, we work to create the marketing lists you need, no matter the industry.
156+ million parcels NCOA and CASS certified with constant updates.
Data is updated daily from over 3,148 county assessor offices and 2,700 recorders offices.
A Managed Data set with the ability to compare historical loan information to the new lender name, current interest rate, current loan balance, purpose of the loan, current LTV, and current equity amount.
Demographic data merged to our homeowner and renter files to provide income, net worth, age, children, model credit score, and credit cards to round your selection.
Federal, State and City involuntary liens attached to our homeowner database.
Emails addresses that are can-spam compliant as available from our database.
Phones DNC phones for either landlines or cell phones as available from our database.
With Quantarium Marketing Lists, locating the right prospects is easier than ever. Instantly obtain the information you need to identify and target your prospects across the United States. The ready-to-use marketing lists are customizable, based on hundreds of characteristics, and available 24/7 through the Quantarium web portal. All the information is tailored to meet your business needs in one place in an easy-to-purchase downloadable list.
Home Repair and Improvement
Management & Consulting Firms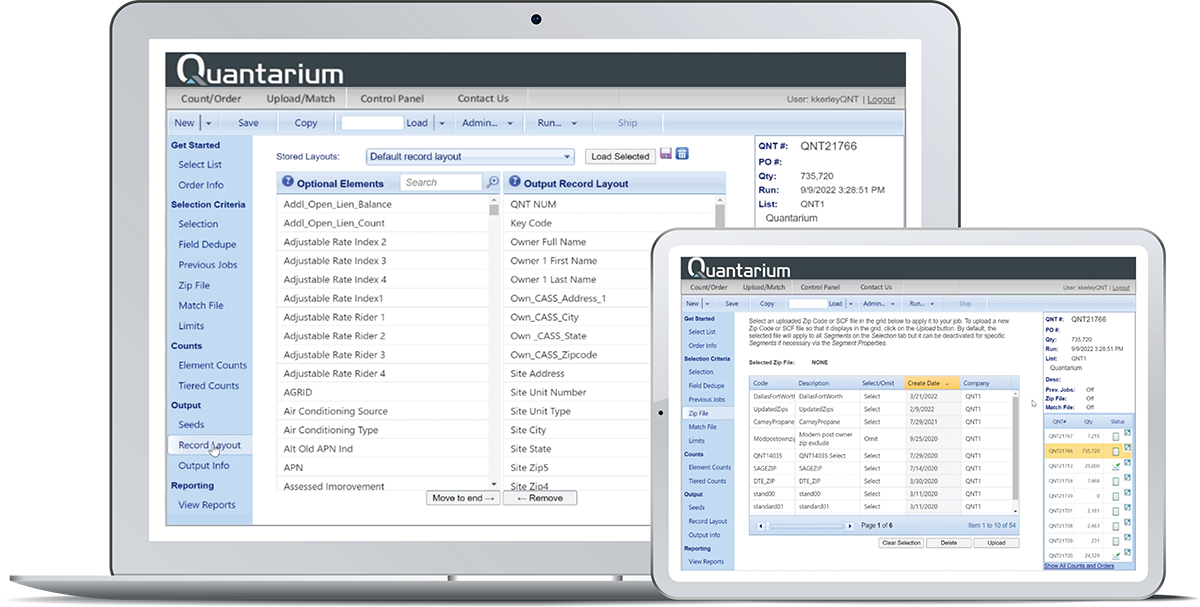 Let's Start a Conversation